David Lam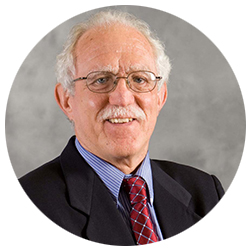 David Lam is Professor in the Department of Economics and Research Professor in the Population Studies Center, University of Michigan. He earned an MA in Demography in 1982 and a PhD in Economics in 1983 at the University of California, Berkeley.
David was elected to serve as the 2011 President of the Population Association of America. He has provided his expertise in economic demography in a number of capacities, including as chair of the NSF Oversight Board of the IPUMS-International project, and as advisor, consultant, and organizer for the World Bank, the United Nations Population Division, the Inter-American Development Bank, and the South Africa Office of the Presidency.
David is a leading researcher on the economic demography of inequality, especially applied analysis of inequality in developing countries. His research is wide-ranging, including publications in the areas of income and wages, education, unemployment, child labour, fertility, sexual behaviour of youth, intergenerational effects of HIV/AIDS, and cohort size in demographic transition.
As Programme Director, David provides the intellectual leadership of the programme including the identification of research gaps and specification of research areas for the calls. He will also oversee the monitoring and evaluation of funded research projects.
As research uptake and capacity building are key objectives of the programme, David will also lead the synthesising of results from the programme. He will also have an important role to play in the identification and engagement of end users and the development of policy briefs where appropriate.
---
Ahmed Elsayed
The Programme Director is supported by the Deputy Programme Director at IZA, Ahmed Elsayed.
Ahmed received his PhD in Economics from Maastricht University in 2015. His main research interests are in labour economics, migration, and development economics.
He joined IZA as a Research Affiliate in August 2013 and moved to Bonn to become a Research Associate in November 2014. He is the Deputy Programme Director of IZA's research area "Gender and Family" since 2015. In 2017 he became a Senior Research Associate and Deputy Programme Director for the special Program area "Growth and Labor Markets in Low Income-Countries".